Network Extension Products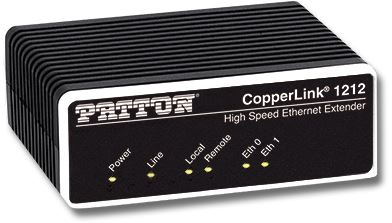 DCE Express specializes in Ethernet Extenders, T1 Extenders, SCADA Modems, Serial Data Hardware, VoIP gateways, connectivity products, CTC fiber solutions and DSL products products.
CALL 301-924-7400 For pricing and availability — or to order.
We are part of Data Connect Enterprise and of course, we carry Data Connect products.  Data Connect is well known for its reliable ADSL and VDSL access solutions, Ethernet servers, switches, and extenders, wireless modems and routers, VoIP solutions, POE products, channel bank and T1/E1 solutions, and a very broad range of commercial and custom designed wireless and wire-line modem and network extension products for trailing-edge, leading-edge, and blended migration applications.
We feature products made in the USA by Patton Electronics:
Bonding Load Balancing Wireless Routers
Connect-IT Products
DSL CPE
G.703 Baluns
Ethernet Extenders
OnSite Products
Patton RAS
Patton ForeFront DSLAM
Patton ForeFront Chassis
Serial Communications Devices
Surge Protectors
T1 Bridges
T1 Extenders
VoIP Gateways and Routers
We feature products made in the USA by DCB
Broadcast Polling FRAD
Conitel to Async Protocol Converter
DCB PSU-08 Poll Sharing Unit
DCB Remote Access
DSU & T1 E1 Products
Encryption and Security
Ethernet Switches
Ethernet-Extender
EtherPath
Modem Sharing
DCB IP-6600 Routers
SCADA Multidrop Mux
SR Multiplexers
Voice Adapters
Featured Products
If you need to extend Ethernet over copper to distances as great as 6 miles consider the Patton bonded pair Long Range CL2304 Ethernet Extenders: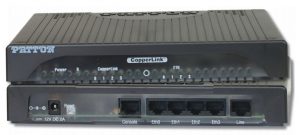 And if you need to extend a T1 Demarc over copper or fiber, then consider T1 Extender Solutions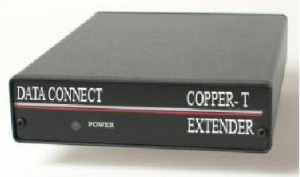 If you are looking for legacy modems, we carry them all, including our own Industrial Grade 202T Modem, the Data Connect IG-202T.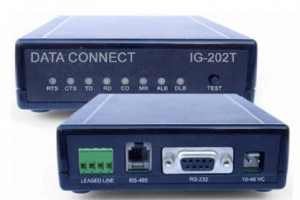 Check out our PoE Ethernet Extenders which enable the distant unit to power itself from the local unit, and provides about 15 Watts of power to its PoE Ethernet interface.