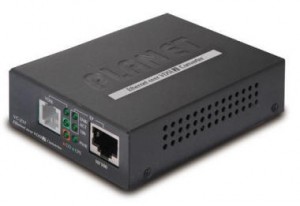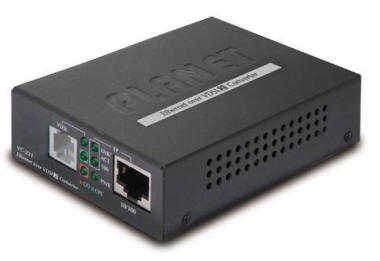 LOW COST ETHERNET EXTENDERS
Here are our rock-bottom lowest cost Ethernet Extenders, for those seeking a very inexpensive solution to extending Ethernet over Copper.  Imported especially for budget conscious individuals looking for the cheapest fix available anywhere, these units come from China, with surprising quality and an unbeatable price.
PLANET VC-231 is an Ethernet-over-VDSL2 Converter with high performance. It is designed based on two core networking technology, Ethernet and VDSL2 (Very-high-data-rate Digital Subscriber Line 2). The VDSL2 technology offers absolutely fastest data transmission speed over existing copper telephone lines without the need of rewiring. The VC-231 supports ultra-high performance to the pervasive telephone line network with up to 100/100Mbps symmetric data rate within 300m and 50/2Mbps for 1.4km long range connections.
Implementing with Existing Telephone Copper Wires
The VC-231 is also a Long Reach Ethernet (LRE) converter providing one RJ-45 Ethernet port and one RJ-11 phone jack that is for VDSL2 connection. By using the additional Splitter from package of VC-231, the splitter can provide POTS splitter to share the existing phone line with POTS; therefore it is no need of replacing the existing copper wiring. Just plug the VC-231 with additional splitter into the existing RJ-11 telephone jack and a high-performance VDSL2 network can be connected. The VC-231 is ideal to be used as an Ethernet extender to an existing Ethernet network.