Telenetics /Motorola / UDS / Codex / Paradyne
Data Transmission Products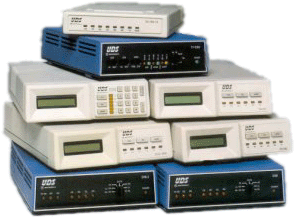 Data Connect has been in the data communications business from the beginning.  And we realize that some of the earliest technology was some of the most reliable technology; that many users have good reasons to stick with older systems.  So we buy up inventory of decommissioned systems in order to serve and support those who continue to use the equiment.
The following legacy modems are normally still available from DCE.  We also have newer equivalent modems.  Contact us for more information!
201BC/AS Modems
202T Modem Motorola
Motorola UDS 2440 Modem
Motorola UDS 2860 Modem
Motorola OVERSTOCK Inventory
UDS OVERSTOCK Inventory
Codex OVERSTOCK Inventory
Paradyne OVERSTOCK Inventory
Motorola UDS DDS-MR64
Motorola V.3600 Modem
Motorola UDS V3400 Modem