Upgrade to Motorola V.3600 Modem
The Motorola V.3600 was a high performance V.34/V.42bis data and fax modem. It allowed users to transmit critical applications at 33.6 kbps in synchronous and asynchronous environments, and is capable of throughput rates up to 230.4 kbps.
UDS Motorola V3600 6209548200010 Modem – Stand alone 115VAC
UDS Motorola V3600RM 6209548100010 Modem – Rack mount – card
UDS Motorola V3600DC 6209548200020 Modem – 12 to 60 VDC
We can provide the old UDS Motorola units, but we now recommend the NEW DCE replacement Data Connect V3600UI Modem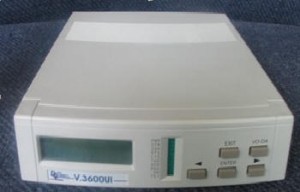 Call for information and discount pricing.