Patton CopperLink 2302

CL2302/4ETH/EUI-2PK
CL2302/4ETH/AF/EUI-2PK PoE Version
Like the earlier Patton CopperLink 2160, 2161 and 2162 Ethernet Extenders, the Patton 2300 Series Copperlink units are designed to operate at distances from 3/4 mile up to about 5 miles using one, two, or four twisted pair.
1 Pair: 5.7 to 15.3 Mbps
2 Pair: 11.4 to 30.6 Mbps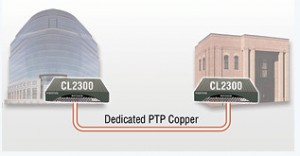 Unlike the earlier devices, these units have PoE options, they have more management options, they are interoperable with other Patton Ethernet Extenders, and they can be teamed with Patton's DSLAMs for point to multi-point applications. Click the image below to enlarge.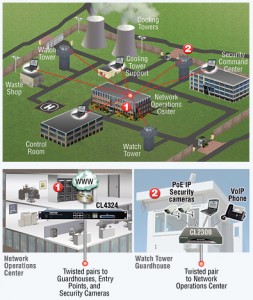 The new CL2300s are backward compatible with the 216X series and introduce the Patton Trinity 3 Operating system, PoE option, SSH, Remote Management, and Stateful Firewall.
CL2302/4ETH/AF/EUI-2PK 2-4 Wire Ethernet Extender Kit; PoE; 4 x 10/100; 100-240VAC
CL2302/4ETH/EUI-2PK 2-4 Wire Ethernet Extender Kit; 4 x 10/100; 100-240VAC