Patton Extended Temperature
CopperLink Ethernet Extender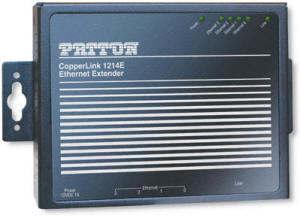 Remarkable data-rates, ruggedized, and made in the USA Patton's CopperLink 1214E Ethernet Extender is the fastest CopperLink to date with symmetrical line rates greater than 168 Mbps over single twisted-pair or Cat 5e/6/7 cable.
Ethernet Extension Extend Ethernet well beyond its 100-meter limitation over a single unshielded twisted pair (UTP) or Cat 5e/6/7 cable.
Ruggedized Operating temperature of -40 to 85°C and optional conformal coating to protect against condensing humidity.
Plug and Play Set these units up straight out of the box. No configuration is required. Auto-sensing 10/100 Ethernet ports support full or half duplex operation.
Transparent LAN Bridging Bypass network configuration requirements by transparently passing all higher layer protocols, including 802.1Q VLAN frames (tagged and untagged). Data-transmission mechanism is fully transparent to such IP video compression schemes as MPEG-4, H.264 and MJPEG.
Flexible Installation Wall-mount ready and an optional DIN rail mounting kit is available.
Multiple Line Rates Supported Switch-selectable rate mode options optimize rate and reach for the noise environment, wire gauge/type and length.
A built-in 4-port Ethernet switch ideal for delivering multiple IP information streams over a single cable. Aggregate IP data from a laptop, a motion sensor, and two high resolution IP video cameras for simultaneous transmission over a single Ethernet connection.

Works to distances up to 3km (10,000 feet)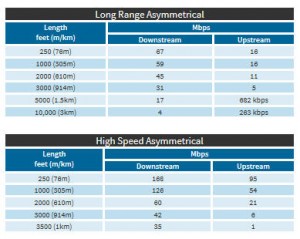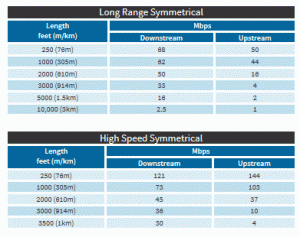 Fully interoperable with the indoor Patton 2174 and CL1214 units
Options include Low Voltage DC versions, Terminal block for twisted pair
CL1214E/CC/12 Ext Temp CopperLink Industrial Ethernet Extender;Conformal Coated; RJ45 Connector; -12VDC Input
CL1214E/CC/EUI Ext Temp CopperLink Industrial Ethernet Extender; Conformal Coated; RJ45 Connector; 100-240VAC
CL1214E/CC/TB/12 Ext Temp CopperLink Industrial Ethernet Extender; Conformal Coated; Terminal Block Connector; -12VDC Input
CL1214E/CC/TB/EUI Ext Temp CopperLink Industrial Ethernet Extender; Conformal Coated; Terminal Block Connector; 100-240VAC
CL1214E/EUI Ext Temp CopperLink Industrial Ethernet Extender; RJ45 Connector; 100-240VAC
CL1214E/TB/12 Ext Temp CopperLink Industrial Ethernet Extender; Terminal Block Connector; -12VDC Input
CL1214E/TB/EUI Ext Temp CopperLink Industrial Ethernet Extender; Terminal Block Connector; 100-240VAC