Patton 2160 Ethernet Extenders
2160/EUI-2PK CopperLink Multi Rate 11.4 Mbps 2-Wire Ethernet Extender Kit (1 Local Unit and 1 Remote Unit); 110-240 VAC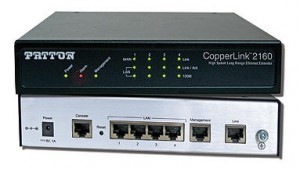 [child-pages depth="2″]
There are three models available in the 2160 series, including the flagship Model 2162 that utilizes 1 to 4 pair of voice grade wires enabling maximum transmission speeds of 22.8 Mbps at a distance of 1.6 miles (2.6km). Also available is the Model 2161 (4 wire) 11.4 at 1.6 miles (2.6 km), and the Model 2160 is 5.7 Mbps at 1.6 miles (2.6 km). Maximum distance achieved with all CopperLink 2160 models is 4.1 miles (6.6 km).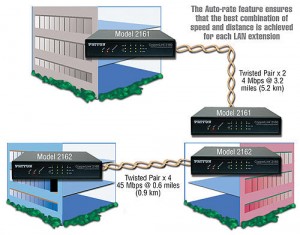 You can always call for a quick quote.
If you like the price, you can order right over the phone.