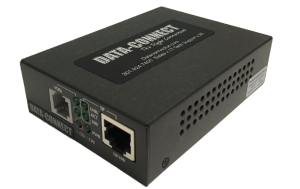 The DCE/2178HSEE-2PK  is a two pack kit of the 2178HSEE High Speed Ethernet Extender shown above with power supplies included.
The pair, back to back, will inexpensively extend Ethernet with just one pair of copper wire to distances way beyond the 328 ft limit of Ethernet.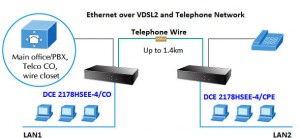 These low cost kits use one 10/100Mbps RJ-45 port for Ethernet and an RJ-11 connector for the line between the units.
They also come with a splitter for telephone (POTS) service, so voice and data communication can be shared simultaneously based on the existing telephone wire. A Din Rail Mount kit is also available.
For detailed specifications please see the data sheet.