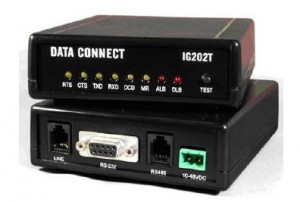 DCE/IG202T-DC STANDALONE (10-48 VDC)
The Data Connect low speed DC voltage IG202T Industrial Grade Bell 202 stand alone modem is designed and manufactured for rugged industrial communication networks. The IG202T delivers cost effective and reliable 1200bps asynchronous solutions for point to point and multipoint connectivity.
For specifications click here.
Call or email for a quotation or for more information.