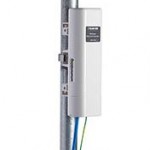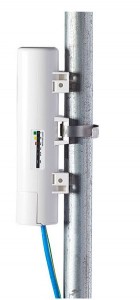 Now you can extend Ethernet links up to six miles without fiber or copper cable.  The Black Box LWE120A-KIT is a 2-Pack 2.4 GHz Wireless Point-to-Point Kit.  The units are pre-synchronized to work with each other to extend your network.  Deployment is plug and play.  They are house in a fully waterproof enclosure and can handle temperatures from -20 to +70 degrees C (-4 to +158° F).
The units are powered through the Ethernet cable and utilize
802.11 b/g/n wireless for 80-Mbps throughput.  There are dual internal directional antennas for excellent S/N ratio.  The devices are easy to manage through a Web-based interface.  Data security provided by WPA2.
What's included:
(2) extender units
(2) PoE power injectors with (2) power 24-VDC cords
(2) pole-mounting rings
(2) ferrite suppression cores
(2) grounding wires
Quick-installation guide
NOTE: Lightning protection is required for safe installation.  We recommend the SP077A  which will protect data lines for both line-to-line and ground-to-line surges.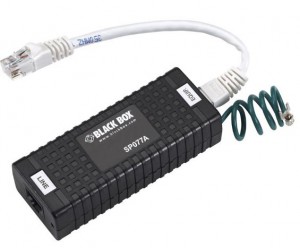 For more information and discount pricing, call 301-924-7400