LinkGain Ethernet Extender over VDSL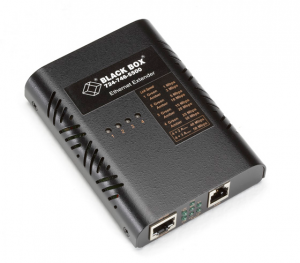 Save wiring costs by using voice-grade copper wire—even phone wire you already have installed.
Extends 10- or 100-Mbps Ethernet up to 1.2 miles (2 km).
Perfect for connecting an isolated user in another building or in another part of a large building.
Symmetrical VDSL supports speeds of up to 50 Mbps.
Rackmountable in the LinkGain Chassis (LB300A-RACK).
Transparent to network protocols.
Ten speeds with easy-to-read speed indicator LEDs on top of the extender.
Auto MDI/MDI-X on the Ethernet ports.
Autosensing for Ethernet speed and duplex.
Simple plug-and-play installation.
A switch configures the extender for local (CO) or remote (CPE) use.