NetVanta ActivReach Media Converter
Part Number: 1702595G12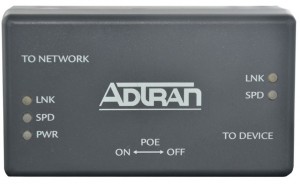 These units are for use with Adtran ActivReach switches 1235P and 1535. They are Media Converters used at the end-point to terminate ActivReach Ethernet and PoE on the network-side and convert it to standard 10/100Base-T Ethernet and 802.3af (PoE) or Legacy PoE on the device-side. The Media Converter is powered using ActivReach and requires no external power supply.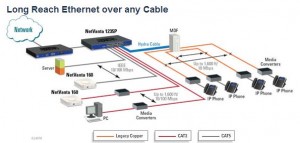 You can always call for a quick quote.
If you like the price, you can order right over the phone.